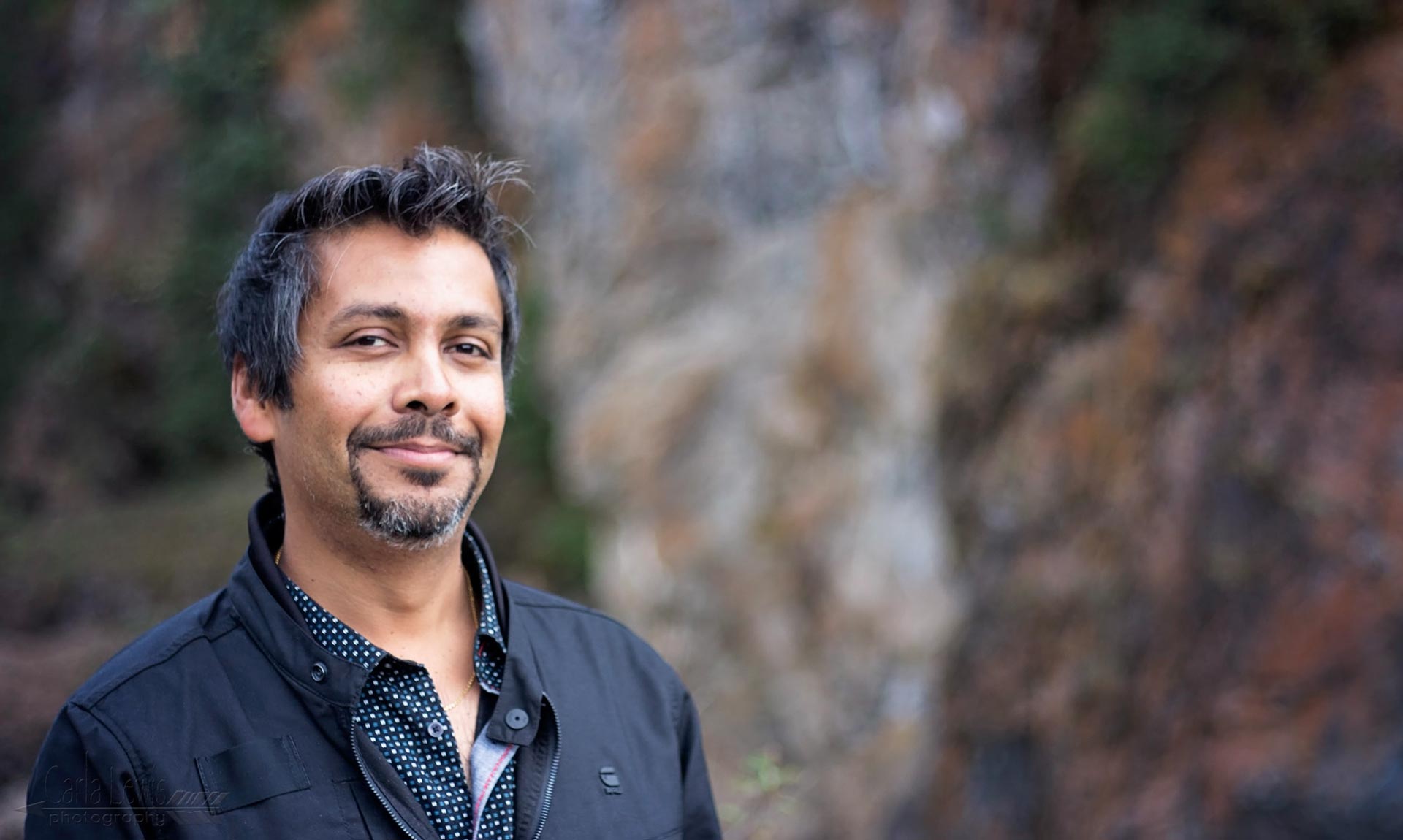 RICK BUDHWA
Principal, Applied Anthropologist
Rick Budhwa is an applied anthropologist who has worked within the realm of Indigenous cultural resources for nearly 25 years.  From his experiences, Rick envisioned Crossroads CRM to be a company which filled a need within the field that ensured projects went beyond typical archaeology to reflect the complexities and intangible aspects of culture for past, present, and future generations.  
Rick attended the University of Western Ontario where he received his BA in Anthropology. Later, he completed a Post-Baccalaureate Diploma in Archaeology and Master's Degree in Anthropology/First Nations Studies/Archaeology at Simon Fraser University.  Today, Rick teaches anthropology, archaeology, history, and sociology at the Northwest Community College.  He also volunteers time for several government, industry and Aboriginal committees, as well as at local elementary and secondary schools.
Rick has been formally adopted into the Gitdumden Clan of the Wet'suwet'en peoples in the traditional territories where he lives with his wife and two young boys.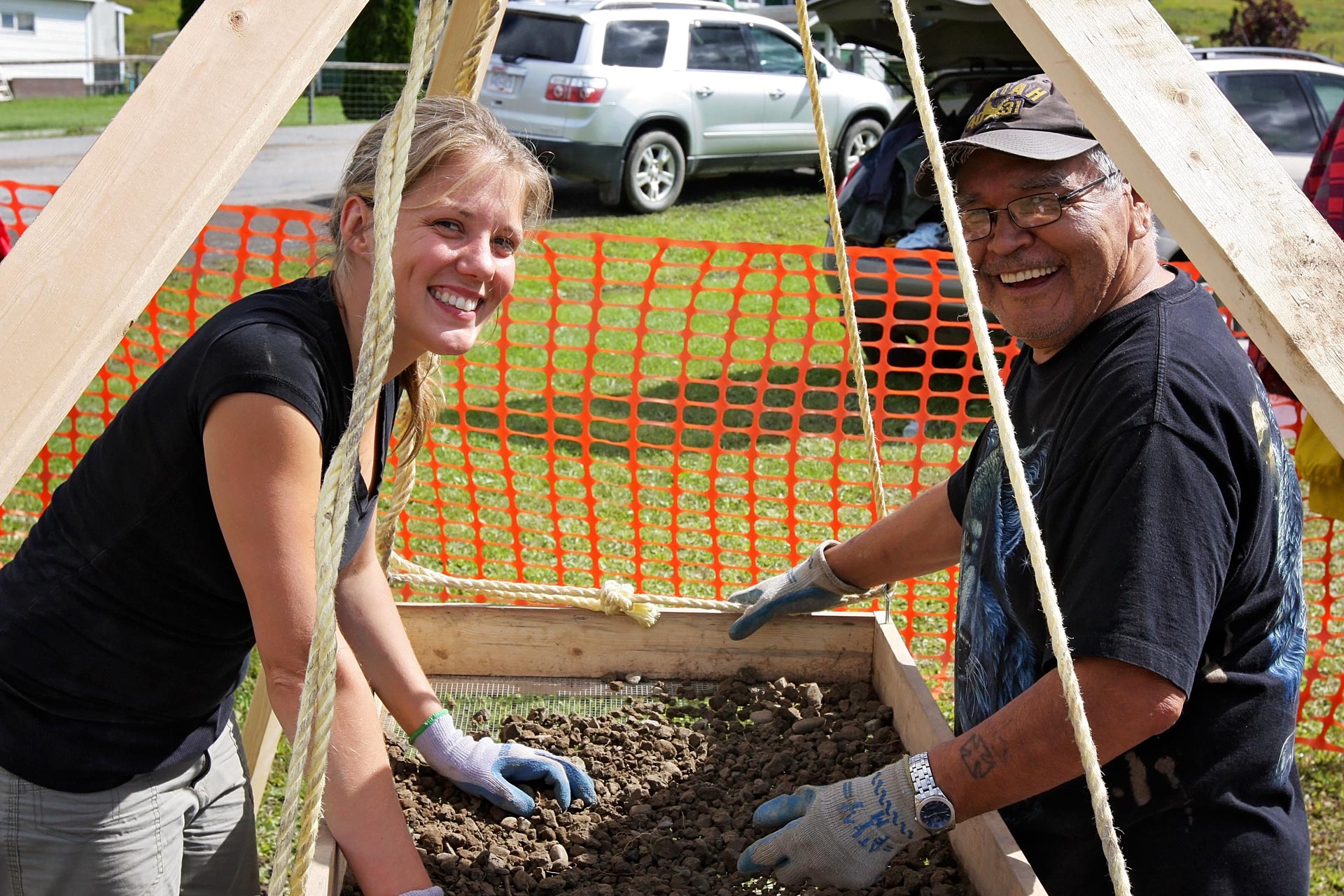 JOCELYN FRANKS
Applied Anthropologist
Jocelyn joined Crossroads after receiving her BA in cultural anthropology from the University of Northern BC in 2008 and has gained immeasurable experience working with the diverse Indigenous communities in the coastal and interior regions. 
Jocelyn has acted as a community liaison, researcher, and coordinator for CCRM projects ranging from ancestral burial grounds, traditional land use studies, to socio-economic studies.   Through her work, Jocelyn has brought her attention to detail, good humour, and excellent analytical skills to her work. Jocelyn has spent many hours in the communities we serve and recognizes the importance of cultural revitalization and grassroots development.  As a result, she is always brainstorming unique ways to ensure capacity building, education opportunities, and traditional customs are incorporated into all of our projects.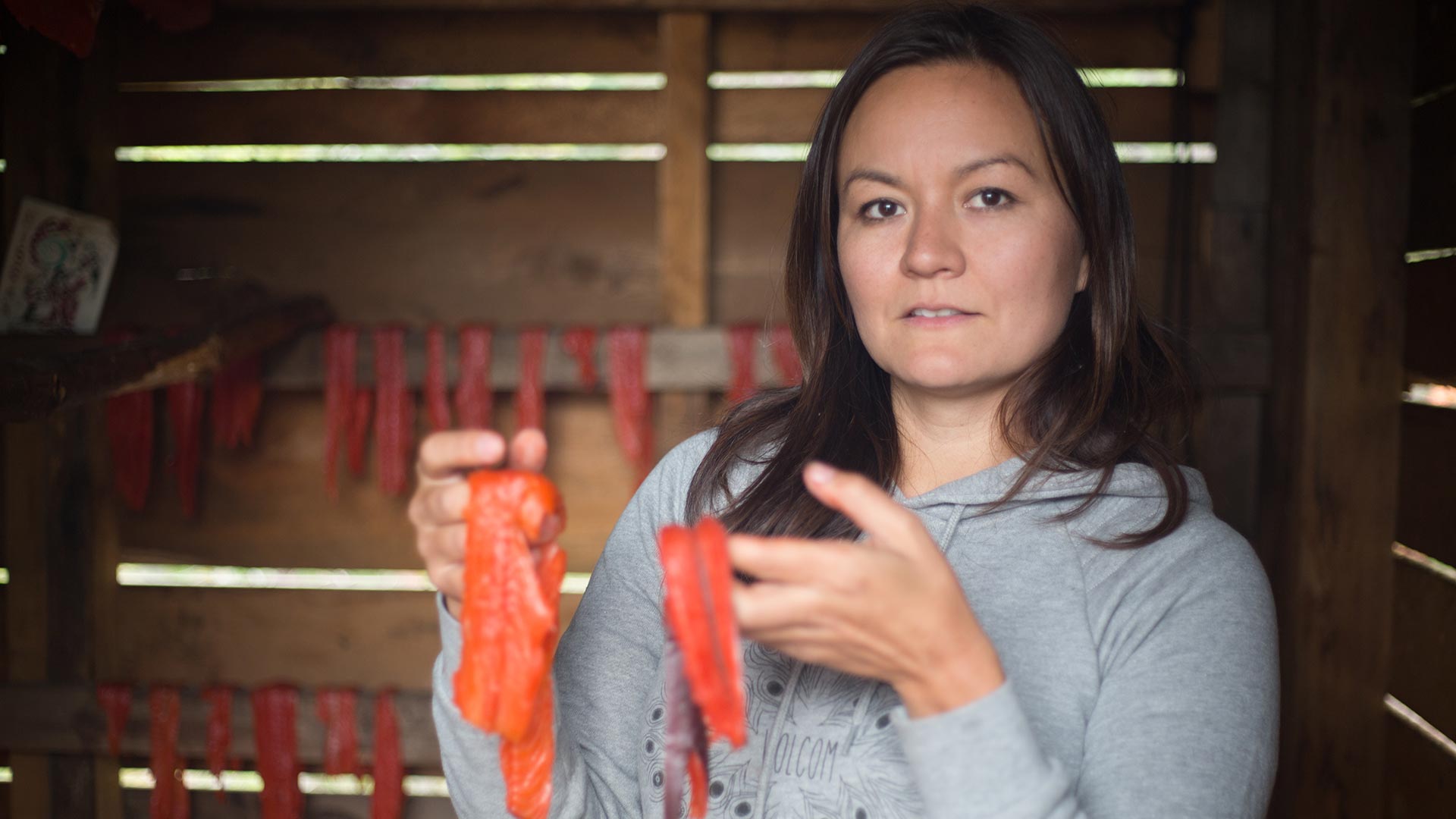 CARLA LEWIS
Applied Anthropologist
Carla is from the Gitdumden clan of the Wet'suwet'en Nation.  She has worked for Indigenous peoples communities, and organizations since starting out as a youth advocate before graduating from high school.
Carla has a Masters Degree in Indigenous Governance (UVIC) and BA in First Nations Studies and Cultural Anthropology (UNBC) along with education and training in adult education, office administration, and international development.   Carla has worked extensively for indigenous organizations and academic institutions in locations across Canada, Guatemala, and Costa Rica in the areas of traditional knowledge recovery, cultural resurgence, language revitalization, decolonizing methodologies, and community-based education, research, and sustainable development.
Since joining Crossroads, Carla's work has included a broad range of desktop and community-based research combining her love for writing, photography, and graphic design into inclusive projects that focus on Indigenous Methodologies.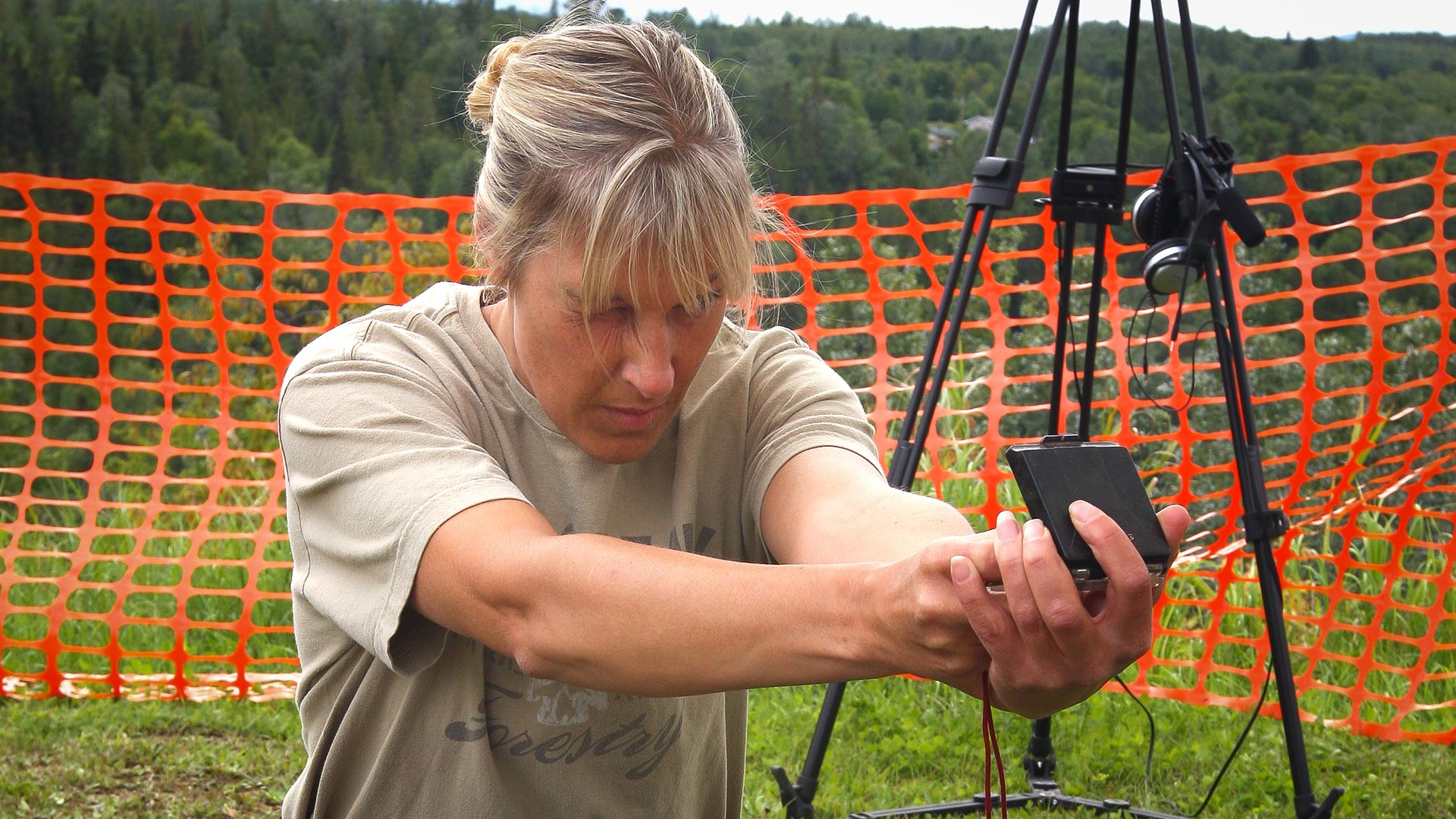 DANA EVASCHUK
Applied Archaeologist
Dana received her BA (Hons) in Anthropology in 1995 and has been working in consulting archaeology in British Columbia, particularly the Central and Southern Interior since 1996. Dana has the ability to hold permits in the central interior of British Columbia and has a wide range of experience working on various forestry, mining, hydro-electric, transportation, public and private projects. Dana has worked closely with various First Nations communities in many capacities both learning from and providing cultural heritage resource and archaeological training to community members. She has a deep respect for First Nations and the importance of maintaining a trusting relationship in order to reach common goals.
Dana has considerable experience recording CMTs, aboriginal trails, trap sets, cultural depressions, lithic sites, burials, historic remains (i.e. cabins) and as well as the development of various cultural heritage databases for a variety of clients. She has excellent knowledge of First Nations' use of flora in British Columbia and continually strives to learn more about First Nations traditional ways of life.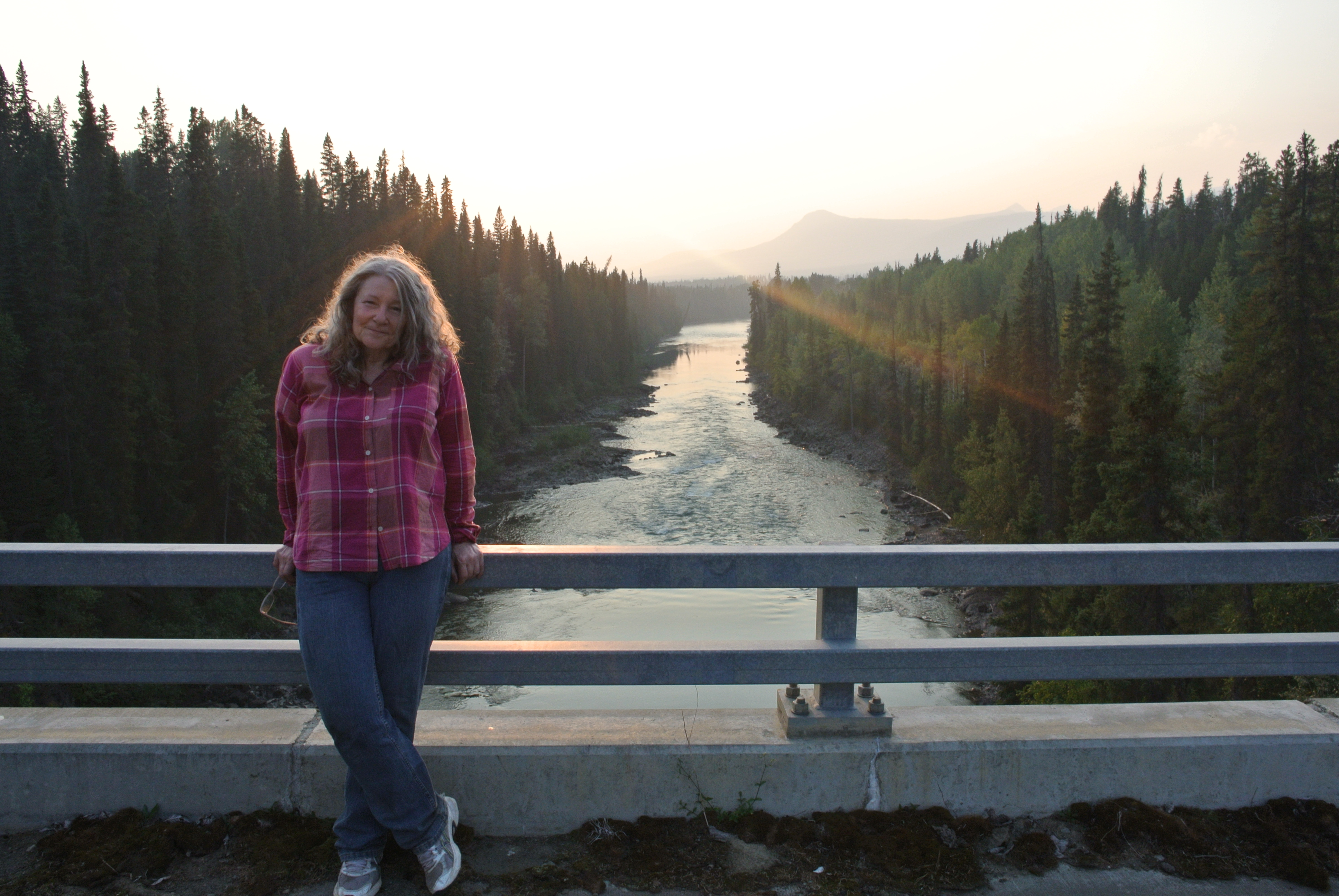 JOANNE CAMPBELL
Marketing Manager
After decades of working the front line in marketing -- at radio stations, newspapers, and advertising agencies across Western Canada -- Joanne started Forte Magazine, an arts and culture publication in Prince George, BC. Shortly thereafter, she earned her Masters of Arts in Communication from Royal Roads University in Victoria and then spent the next decade as publisher-editor of Northword Magazine in Smithers, BC. Currently, she divides her time between Culturally Modified and Crossroads Cultural Resource Management.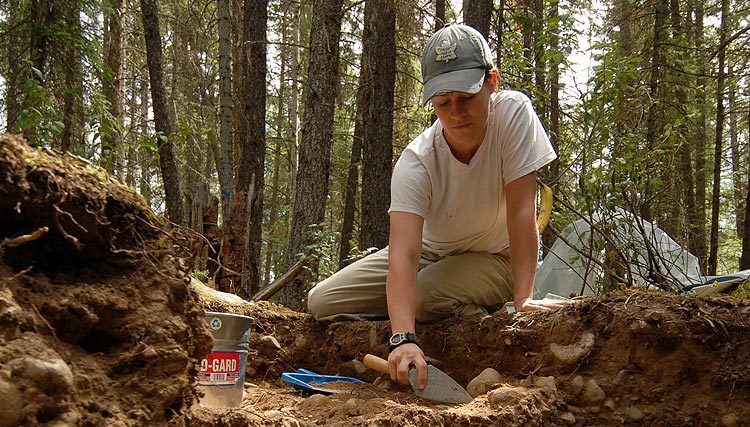 KELI WATSON
Applied Archaeologist
Keli has been studying and working as an applied archaeologist for over 20 years. Keli completed her BA in Archaeology of the Near East at Wilfrid Laurier University and her MA in Interdisciplinary studies at the University of Northern British Columbia where she combined anthropology with First Nations Studies to apply practicable methods of involving First Nations rights and traditions with the practices of field archaeology and artifact analysis.
Keli has had an exciting career in cultural resource management where she has worked as a lab manager, field director, project director and senior archaeologist on a variety of projects throughout Ontario and British Columbia.  
Keli's professional interests include lithic technology, technological organization, restorative justice, GIS and regional site distribution, ethnobotany, geoarchaeology, and community based research methods and she has also studied the forensic archaeology of mass graves and the application of forensic archaeology and anthropology to restorative justice and human rights cases, with practical experience in Guatemala.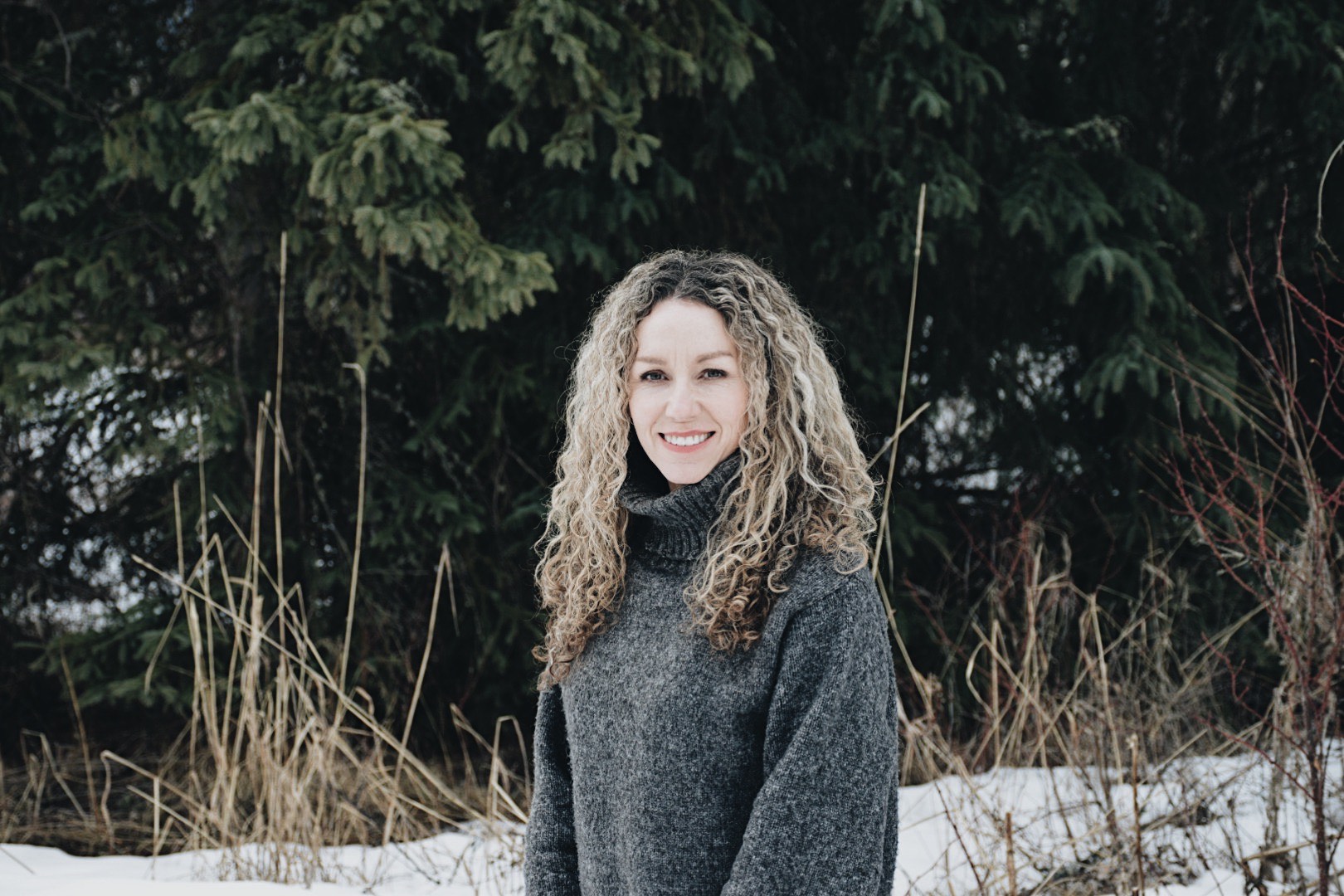 Sarah Wells
Office and Program Manager

Sarah received her BA in Anthropology and Sociology from Simon Fraser University in 1998, with an interest in medical anthropology. Sarah has used her interests and experience to connect people with the environment, particularly in the context of individual and community health and well-being. Sarah is well traveled and has extensive experience in small to mid-size business management.
As the office and program manager, she utilizes her diverse experience to creatively manage people, projects and programs. Along with her husband and four children, Sarah works and plays in Smithers, BC.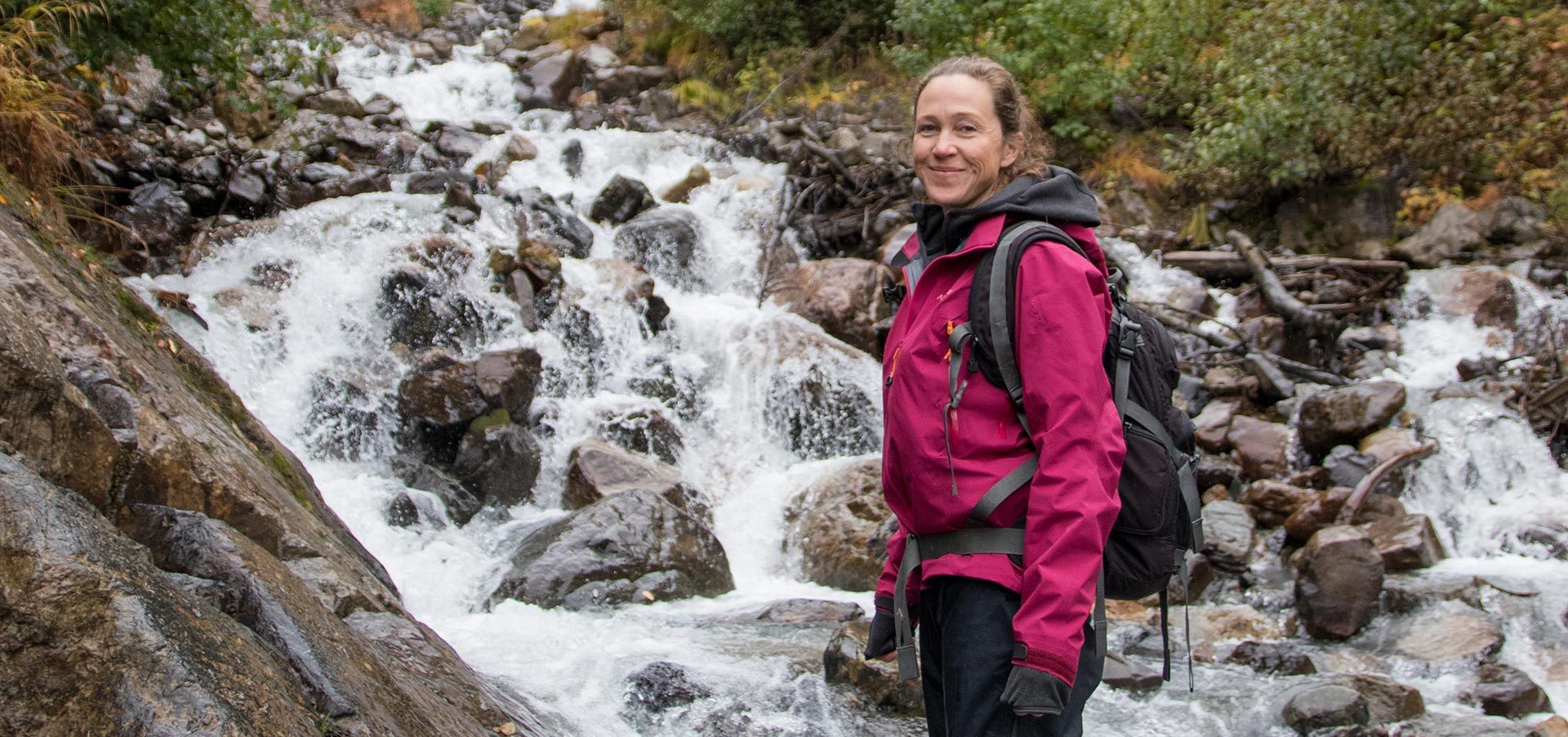 SARAH WEBER
Cultural and Ecological Resources Specialist
Sarah has fifteen years of diverse experience in social, ecological and cultural aspects of ecosystem management. She applies a holistic, integrated approach and is interested in bridging different ways of knowing.
Sarah completed her M.Sc. Forestry (Aboriginal Forest Policy) and B.Sc. Natural Resources Conservation at the University of British Columbia. With a passion for being in the forest, she spent many years conducting ecological fieldwork, wildlife surveys, habitat assessments and silviculture work across BC. Always interested in the relationship between people and environment, Sarah has contributed to socio-economic, land use and traditional use studies in British Columbia, Saskatchewan and Nunavut.
Through international travel including journeys in Altai, Mexico and South America, Sarah gained perspective on the needs for and approaches to cultural resource management worldwide.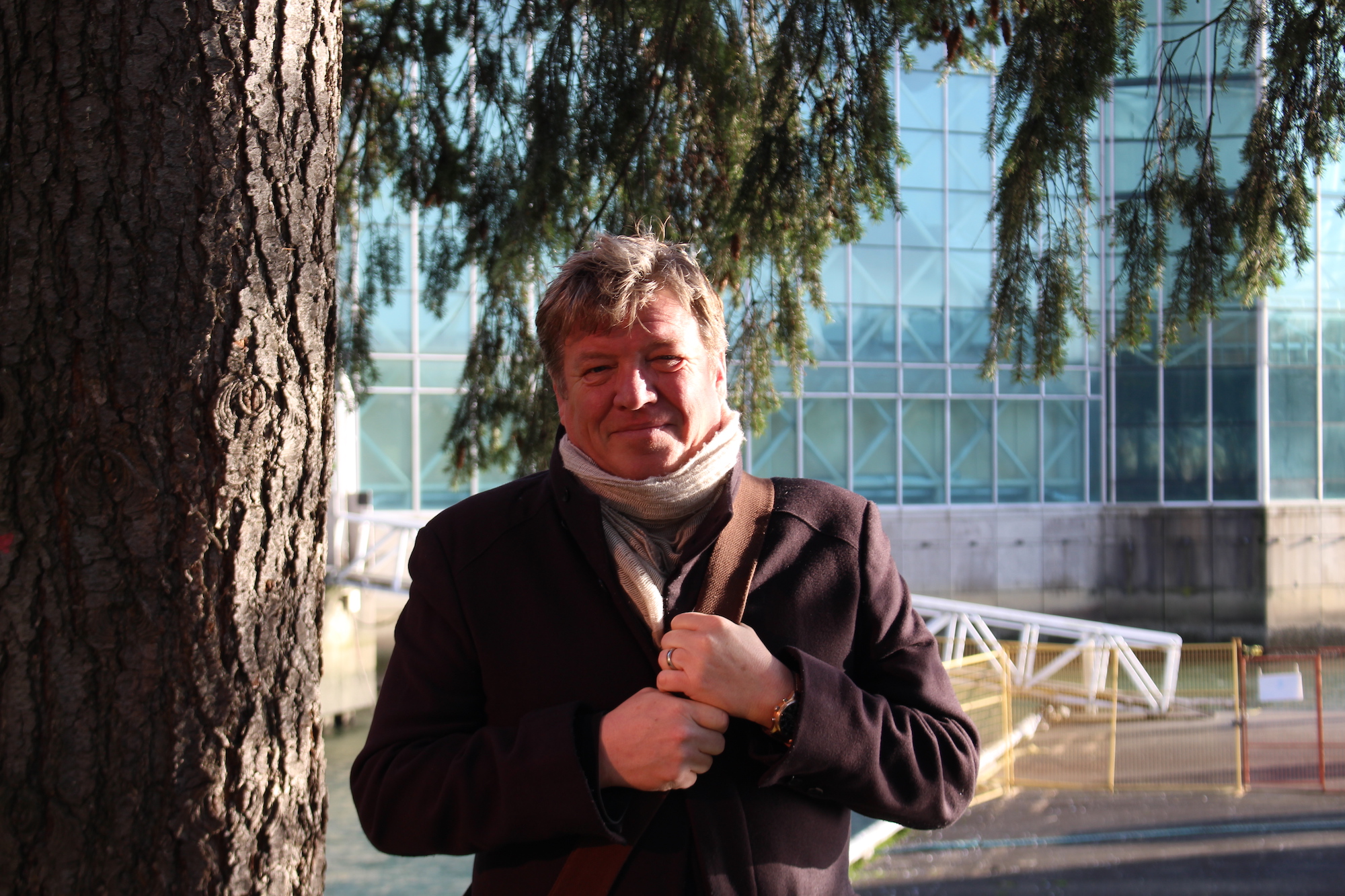 David Carten
Associate Researcher

David is a Senior Researcher and Change Strategist with Crossroads CRM. David specializes in complex systems and conflicts, particularly within the context of decolonization and Indigenous rights and policy. With significant experience negotiating and working with people from different cultures and ideologies, David brings sophisticated understanding of collaboration dynamics and collaborative governance regimes.

David has a Master of Science in Negotiation and Conflict Resolution from Columbia University and holds a BA (Honours) in International Development Studies from Dalhousie University. He has lived and worked in Canada's Arctic, Tanzania, South Africa, Cuba, Spain, Switzerland, France and Thailand, among several other countries. David is fluent in English, French and Spanish, and is currently also supporting faculty at Columbia University in course development on Conflict, Social Networks and Communications Technologies.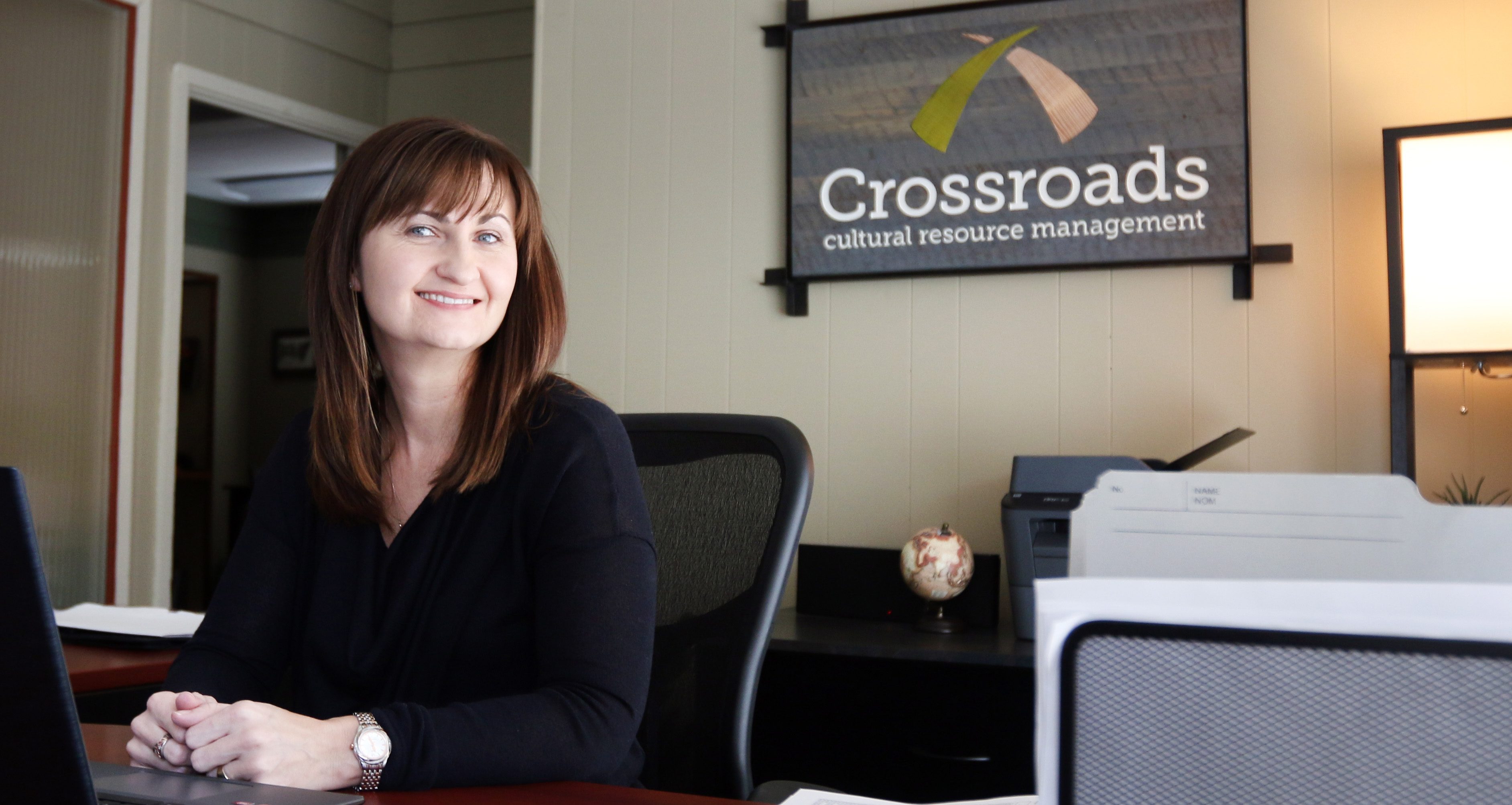 BARB MCFEE
Financial Manager
Crossroads financial manager Barb McFee learned her bookkeeping skills while running an automotive business with her husband, Duncan, in Burns Lake, where she grew up. During her four years living in Edmonton, she did her an online certificate through Okanagan College before returning to Smithers six years ago for Duncan's work with Canadian Helicopters.
Crossroads is lucky to have Barb organizing us: "All things must balance," she says about her interest in bookkeeping. "There's a final answer and it makes sense. I don't do well with abstract. I'm all about the rules."

When not organizing the Crossroads crew, Barb loves a good book — she's especially fond of historical fiction and, in particular, Diana Gabaldon's Outlander series. She shares her working hours between Crossroads, the Bulkley Valley Research Centre and her father's Burns Lake-based logging business. She and Duncan have two daughters: Meaghan, 20, and Andrea, 16.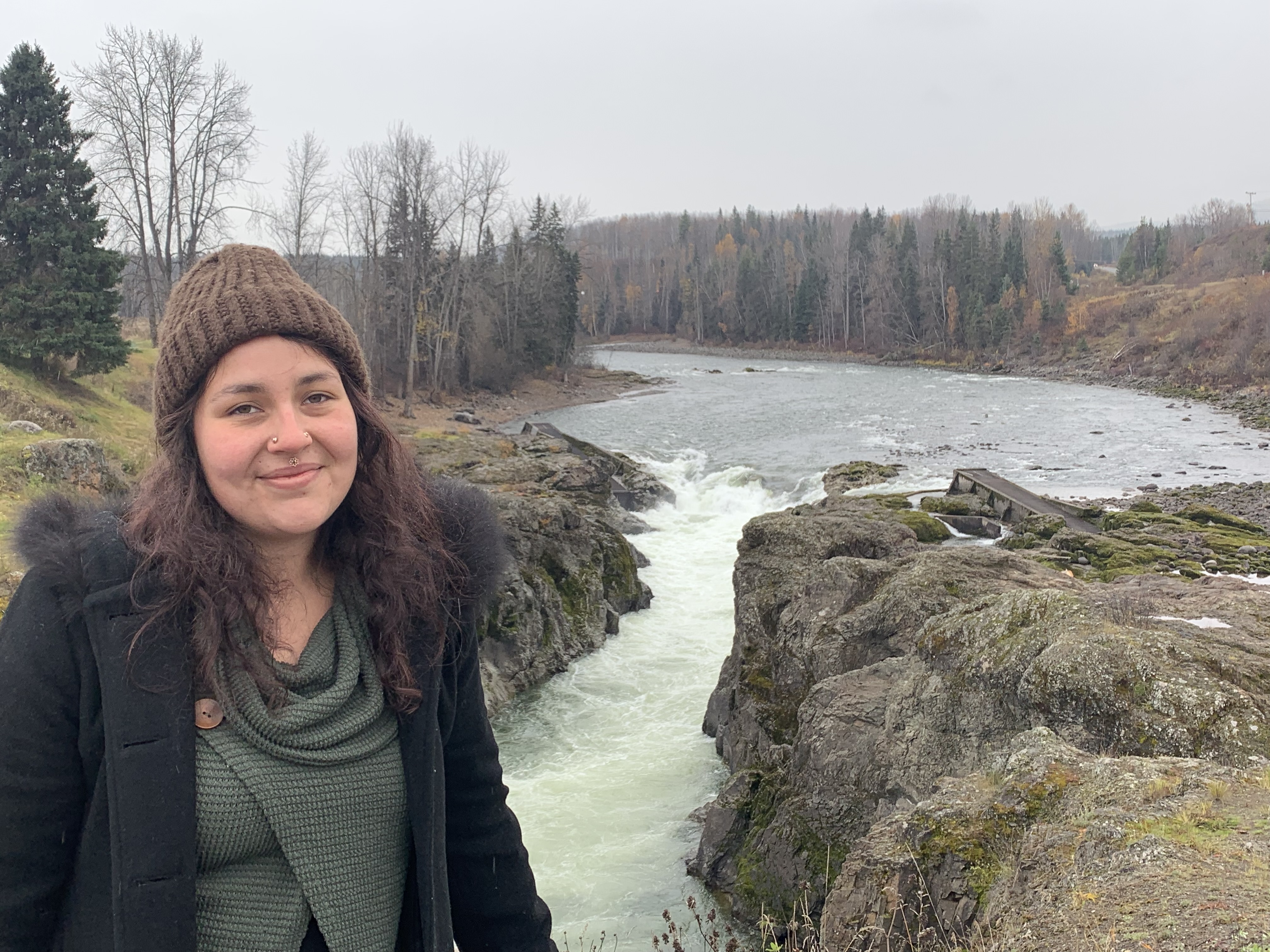 DÉLANI VALIN
Writer and Editor
Délani is a Cree-Métis writer and editor currently living on traditional Snuneymuxw territory on Vancouver Island. She is the editor at Culturally Modified, and writes and edits for Crossroads Cultural Resource Management. Her work has been awarded subTerrain's Lush Triumphant Literary Award, and The Malahat Review's Long Poem Prize. In addition, she has been published in a variety of anthologies, and literary and commercial magazines. She holds a B.A. in Creative Writing from Vancouver Island University, and eagerly works to reclaim her family's traditional wisdom. Délani is passionate about the breadth and balance in all stories.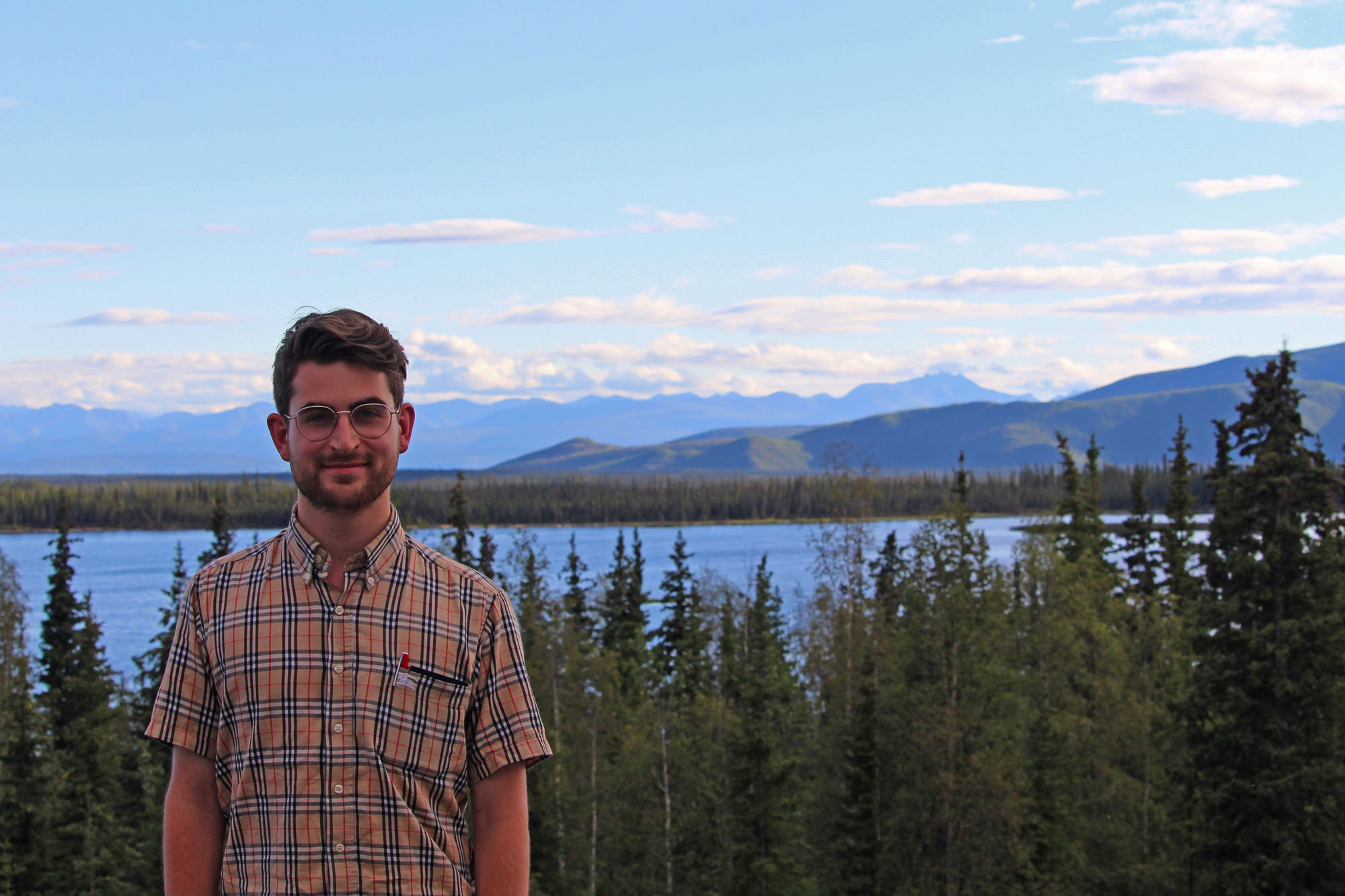 SEAN O'ROURKE
Applied Anthropologist

Sean O'Rourke is an applied anthropologist based out of Prince George, BC. For the past five years, he has undertaken anthropological and psychological studies with Indigenous peoples throughout the Circumpolar North, including northern Sakha Republic (Siberia), western Yukon Territory, and northwestern Alaska. Sean brings a keen attention to detail and passion for community-driven, socially responsible research to Crossroads CRM. He is especially interested in community-based archaeology. By doing research in an equitable manner, attuned to the particularities of each sociocultural context, Sean strives to enact measurable, relevant changes for the communities with whom he works.

Sean received a BASc. in Anthropology and Psychology in 2015 (University of Lethbridge), an MA in Research in 2017 (Mount Saint Vincent University), and an MA in Interdisciplinary Studies in 2019 (University of Northern British Columbia). This education provided Sean opportunities to hone his archaeological, ethnographic, and psychological research skills. As an ardent lover of northern BC's forests, Sean is just as happy doing fieldwork in the bush as he is conducting desk-based research from the comfort of home.