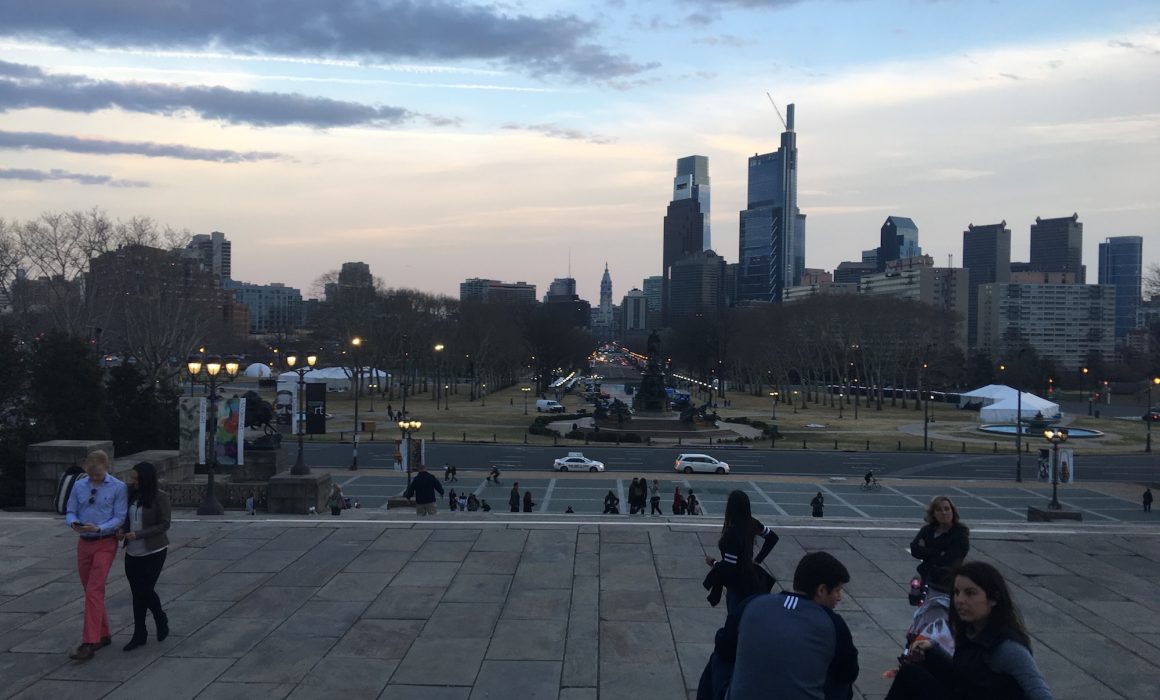 In early April, Crossroads was thrilled to present our 18-minute documentary, Sacred Ground, at the Society for Applied Anthropology Film Festival. The festival is part of the SfAA's annual conference, which attracts roughly 2,000 participants from around the world, and took place this year in downtown Philadelphia.
Sacred Ground, which shares the story of Crossroads' work with the community of Hagwilget following the disturbance of an ancient burial ground by BC Hydro, was one of 24 films screened out of 139 submissions from 45 countries. The film festival is a niche component to the overall conference, and Crossroads principal Rick Budhwa and communications specialist Amanda Follett Hosgood enjoyed devoting their time at SfAA to attending the other films, where they connected with interesting characters and likeminded individuals.
We were honoured to have the opportunity to share Hagwilget's story, one that is not so unique in northwest British Columbia, and also hear similar stories about the effects of industry on Indigenous communities around the world. Next year's SfAA takes place in Portland. Maybe we'll see you there!
Pictured above, L-R: Chief Bull (Lac Seul First Nation) and Gavin and Frederico (Lakehead U), who presented their film, Field School; Rick and Amanda (Crossroads CRM), presenting Sacred Ground.