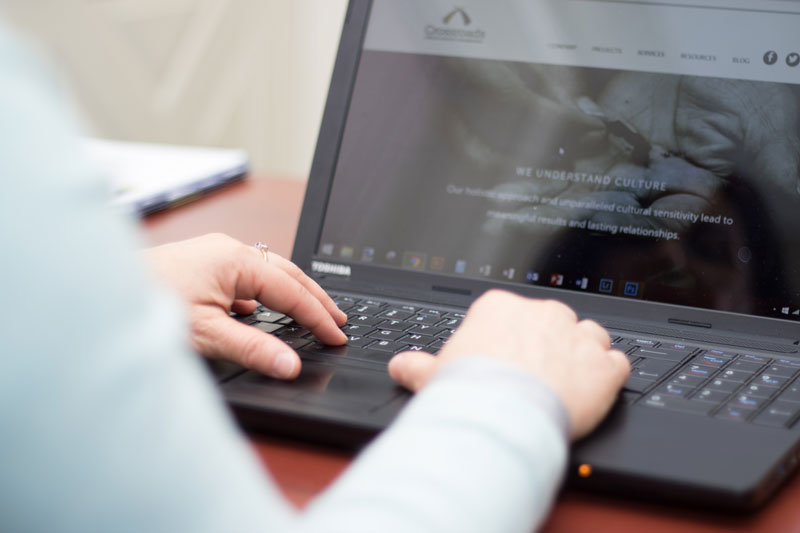 Crossroads Cultural Resource Management is proud to launch our new website. This is a big deal for us. Many brains and many hands went into making this new site a reality and we couldn't be happier with the result.
The site renovation began as a simple task—update the website. But similar to the rest of our projects, the process, relationships, conversations and brainstorming on whiteboards, was what made this task uniquely Crossroads. Creating new content and choosing themes and photos became an exercise that would ultimately represent our work to the world. As we collaborated on methods of presenting information we also developed better marketing strategies. Now our site is designed to host an active blog to increase our presence on social media. This is just one example of the tactics in our strategy to communicate with a broader audience through updates, tips, strategies, videos—all sorts of resources that position us to be a central source for information on cultural resource management. We are extremely passionate about what we do and find our professional and personal lives inextricably intertwined. Cultural resource management is a significant part of our everyday lives and we need to talk about it!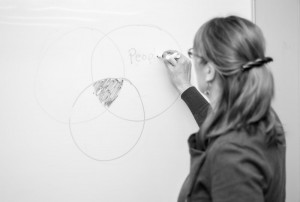 In our site, we wanted to convey professionalism in a sleek and creative way.   We have showcased the immense talent of our team and some of our amazing projects. Most importantly, we hope to highlight the relationships that have been built amongst our team members, with the communities we have had the pleasure to work for, and the way we do cultural resource management differently—uniquely—in ways that would make our newest philanthropologist, Isaac, proud.
A sincere thank you to our entire team who worked towards the planning, branding, and content for the website, to our family members who put up with us and gave excellent feedback, and to our clients who provided us with further support. Major props to Tak Sakiyama of Skeena Web for making our vision a reality!
Please take a moment to browse around our new site. Feel free to send us your feedback, questions about the work that we do, or even just write to introduce yourself to our team. We look forward to working with you!